---
UN ARTISTE DE LA PLURALITE
Par Laura Heurteloup
Une chaise en bois, une mine, une table à dessin, il n'en fallait pas plus à Jérémie Rigaudeau pour apporter sa pierre à l'édifice des artistes aux traits si personnels et incisifs. Le dessin et la pratique graphique sont les clés de voûte de sa démarche artistique multiple et complémentaire dans les médiums qu'il utilise et associe. Une diversité gage d'ouverture et de pluralité. Allant des petits aux grands formats, il accorde plusieurs techniques de composition ( installations, dessins, photographie, volume, vidéo, art numérique, collages…) qui alimentent son inspiration. Dans une réflexion résolument contemporaine, Jérémie Rigaudeau met un point d'honneur, à travers ses réalisations, à remettre en question la position de l'artiste, celle de ses productions et la médiation mise en place auprès de son public. Mis au service de manifestations culturelles, son talent d'illustrateur s'adapte également aux environnements, hors des champs d'exposition habituels, et aux publics réinterrogeant ainsi les codes de compréhension et de perception. Loin de cet élitisme, plaçant l'art au cœur d'un marché motivé par la cote et la plus-value, il cherche à redéfinir les critères de transmission d'une démarche artistique honnête motivée par l'appropriation et la curiosité du public. Ce dialogue urbain et ce regard discret sur la société est complété par un intérêt accru du design et d'un objet commun et quotidien, la chaise. En étudiant ses formes et ses usages, Jérémie Rigaudeau en fait un être sensible et joueur, porteur de messages. Une étude approfondie et contemplative marquée par des projets de séries comme ses Chaises Clonées, prototypes de chaises animées, fruit d'une réflexion personnelle sur cet objet design chargé d'histoire et de sens. Par cette démarche, Jérémie Rigaudeau, artiste pluriel, cherche, par une certaine appropriation de l'art contemporain, à (re)créer différents degrés de lecture accompagnées d'une pertinence figurative personnelle.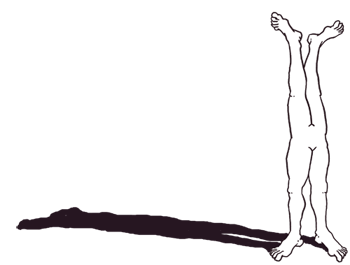 ---
AN ARTIST OF THE PLURALITY
Translated by Dixie Malburet
A wooden chair, a pencil lead, a drawing table, Jérémie Rigaudeau doesn't need more to be one of those artists with personal and incisive lines. Drawing and graphic practice are the cornerstones of his versatile and complementary art with the mediums he uses and combines. His diversity is proof of openness and plurality. Jumping from little to big formats, he mixes several composition techniques (collages, installations, stencils, photography, volumes, video, digital art, sound creations…) which feed his inspiration. With a determined modern reflection, Jérémie RIgaudeau makes a point of honor, through his realizations, to question the artist's position, his creations and the mediation between the work and the public. Made to serve cultural events, his illustrator talent is also adapted to unusual environments and to a public who in turn questions comprehension and perception codes. Stepping away from this elite which places art at the center of a market motivated by rates and capital gain, he's looking to redefine the transmission of a honest artistic approach led by the public's appropriation and curiosity. This urban dialog and this discrete look on society are completed by a high interest in design and in a common and everyday object, the chair. By studying its shapes and its uses, Jérémie Rigaudeau is a sensitive and playful person, carrying a message. An in-depth and contemplative study marked by projects like his Cloned Chairs, prototypes of animated chairs, the result of a personal reflection on this design object full of sense and history. With this approach, Jérémie Rigaudeau, plural artist, with an appropriation of the contemporary art, is looking to recreate different levels of interpretation with a personal figurative discernment.